If you want to take your music to the next level, it's time to work with a session vocalist! Specializing in elements such as background vocals and choir sounds, a session vocalist can add the extra touches needed for a professional sound. Although finding one can be tricky, their part in creating music is invaluable. To ensure they record properly and professionally, require help from knowledgeable mixing and mastering experts – this will ensure your track reaches its full potential!
What Exactly Are Session Vocals?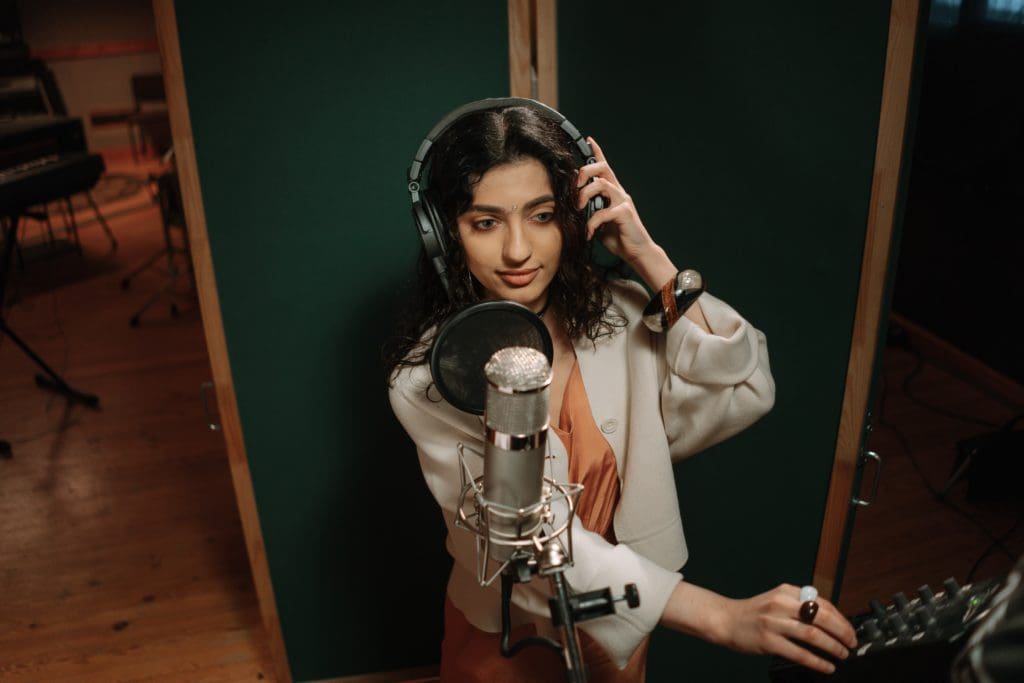 Recording session vocals requires more than just a beautiful voice. Hiring a session vocalist can be the perfect choice for adding depth, emotion, and character to your tracks in the studio. Session vocalists are highly skilled at adapting their vocal delivery to different musical genres and styles, capturing unique nuances, and creating special sonic textures within their recordings.
Recording vocals for a gospel session requires experienced vocalists to bring out the desired emotions and message in the production. Choosing the right singer depends on the specific style of gospel music that needs to be recorded – whether it's Southern or classic R&B or a more modern style of today – they must be able to sing with soulful tones and intricate harmonies and have experience in singing gospel tunes.
When recording session vocals, finding someone knowledgeable and experienced in your desired genre of music is essential. Make sure the singer can sing both lead and background parts if needed, and consider hiring a full choir to provide the best possible outcome. An understanding of influential artists within your genre can be a bonus!
How are Session Vocalists Hired?
Many singers and songwriters hire someone to sing their songs on their behalf or even work as featured artists. Some artists get hired by studios or producers themselves to record session vocals. Regardless of who is involved, the vocal take will be edited, adjusted, and polished to deliver the best version possible for the project.
What About Bands?
One thing to remember about session vocals is that you are not limited to hiring singers. You can hire a full band for your session. This option is perfect for solo artists, singer-songwriters, and other musicians looking to add a layer of texture to their recordings.
4 Benefits of Hiring a Session Vocalist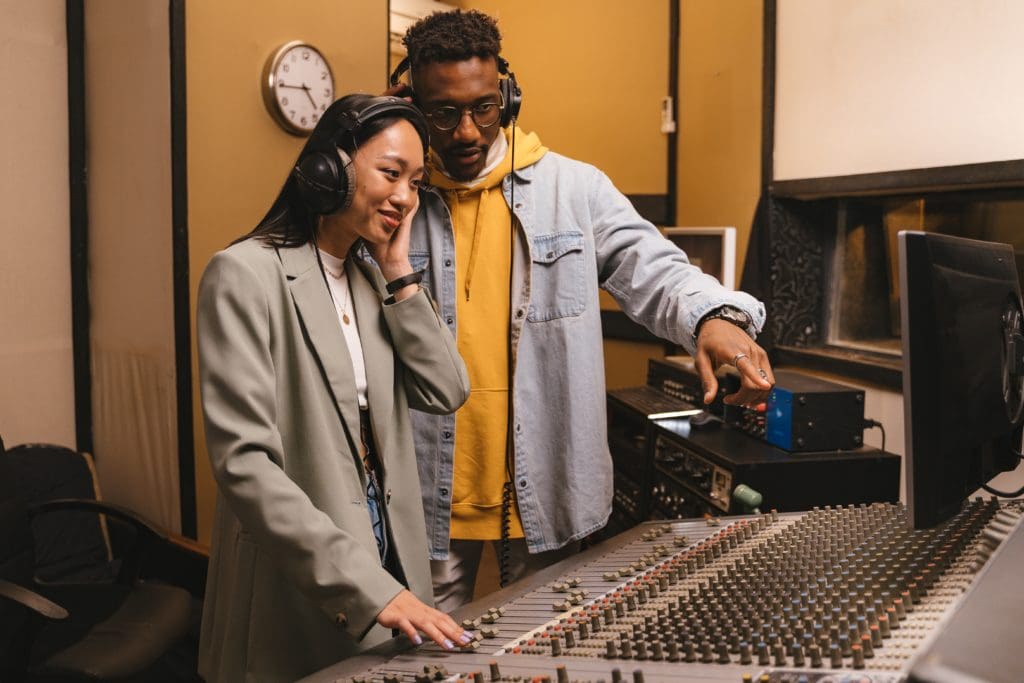 Using session vocals in your recording can bring a multitude of advantages. Many of the biggest names in music, including The Beatles, rely on vocalists and musicians to record their hit songs. Although it may require an investment, accessing session vocals can save you time and energy when recording your tracks.
1. Shaving Time Off the Studio Price
Session singers are invaluable to many recording projects as they can provide the vocal talent and expertise that may be lacking. Instead of spending hours attempting to get a song recorded, mixed, and mastered, hiring a session singer is more efficient and cost-effective. The right session singer will have the necessary experience to quickly and effectively produce stellar results for any recording project.
Session singers are professional vocalists who specialize in recording and performing music quickly in a studio environment. These singers can help speed up the recording process, saving you the hassle of longer studio sessions and money. With their knowledge and expertise, session singers can ensure a high-quality product in less time.
2. Giving The Labels What They Want to Hear
When it comes to the music industry, it's important to remember that record labels and listeners generally want to hear familiar sounds. Consequently, trends in the music world often stay fairly consistent.
Session vocalists can provide that "it" factor in a recording by providing the same sound recognizable to longtime fans. These vocalists have already worked with major artists or productions and know how to create a finished sound expected from the biggest labels. Whether for a demo or full EP, session vocalists bring that extra something special.
In the past, you could send a homemade demo to record labels to introduce yourself and your music. Nowadays, however, producers and record labels have high expectations for professional-sounding recordings. Getting the job done right requires updated technology and the skill of experienced sound engineers.
3. They Can Play it By Ear Well
If you're looking to hire a session singer for your next project, you must know what you can expect. A session vocalist is typically adept at creating a melody from scratch with yours, and if you don't have sheet music, then some can create it quickly for your song to sound exactly as you desire. Moreover, gospel session singers are especially talented and provide the unique touch that your project needs – knowing exactly when to belt out notes and when not to.
4. You Can Keep Full Copyrights of Your Song
Session singers are contracted to assist a songwriter or musician with their music without taking away any copyright. This ensures that the artist retains all the profits and any credit they may receive. The session singer may ask to be featured in the song's credits section, but they will not take away any of the legal and monetary benefits that come along with the rights associated with your art.
Conclusion
Budding songwriters and seasoned veterans alike need a session vocalist to take their music to the next level. A session vocalist brings a professional touch to your track with stunning background vocals and choir sounds. Although it can be a challenge locating the perfect singer, once you do, their contribution is invaluable. To get the best results from your session vocalist and ensure they record properly, hire mixing and mastering experts for assistance. Contact us if you're looking for someone to add some session singing to your music! We'd love to help bring life to your track.